For the duration of the Covid-19 pandemic this new Team will organise events, some by Zoom and some in person and the individual teams, except Membership Support, Public Affairs and Sport & Leisure will be suspended.
2022
Women Walk the World - ACWW Walks 2022
Wednesday 27th April - 10.00 am - 1.00 pm at Arundel 4.5 miles
Tuesday 3rd May - 10.00 am - 12.30 pm at Bramber 2.5 miles
Join our federation members on one or both of the ACWW walks.
Arundel - A 4.5 mile country walk, generally flat but with some short ups and downs, on footpaths along the river Arun and around Swanbourne Lake.
Bramber - A flat 2.5 mile walk on footpaths through historic Bramber and along the river Adur, with an option to walk up to Bramber Castle ruins.
You must have the ability to walk on rough footpaths, and wear appropriate footwear and clothing for weather conditions at the time.
Tickets:£3.00 WI Members only Closing date: 22nd April
Eventbrite:
Arundel: https://www.eventbrite.co.uk/e/273488640887
Bramber: https://www.eventbrite.co.uk/e/273526464017
Bluebell Photography Walk
Thursday 28th April - 2.00 pm - 4.00 pm Slindon Woods (see flyer)
A Bluebell Photography Walk where you'll be learning about composition, light, and some basic technical tips (for those that want it) to help transform your photography skills from taking simple snaps to creating well composed images. You'll discover how paying attention to leading lines, the rule of thirds, natural frames, perspective and foregrounds/backgrounds can enhance your photographs. You'll gain awareness about the importance of light and how to use it to your advantage. You'll also discover how depth of field and shutter speeds can help you get more creative. You can learn so much through trial and error so you'll be encouraged to experiment lots and compare your own photos to see which you like best and why. Whether you've got a mobile phone, compact or (D)SLR camera, you'll come away having learned something new and hopefully have some fun in the process.
Back-up date in case of bad weather Friday 6th May
Tickets:£12.00
Eventbrite link: https://www.eventbrite.com/e/297364002737
Celebrate Sussex Day
Thursday 16th June 10.30 am - 3.00 pm Ashington Community Centre
Sussex Day was inspired by a Worthing resident in 2006 and is now celebrated across Sussex. It is an opportunity to showcase the wealth of Sussex achievements such as its historic and environmental importance, its authors, its food and entertainment, whilst connecting people and communities.
Speakers:
1. Chris Hare, author and historian from Worthing, on the Sussex Folklore Year. Customs, Traditions and Superstitions. How they may have contributed to the shape of life in Sussex.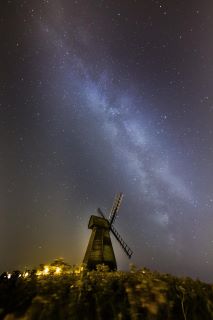 2. Dan Oakley, Lead Ranger South Downs National Park Dark Skies, on Our Skies without Light. Worldwide, The South Downs is heralded as an International Dark Skies Reserve – there are benefits without light pollution.
3. Chris Eustace, from West Sussex High Weald Dairy cheese producers. The ploughman's lunch included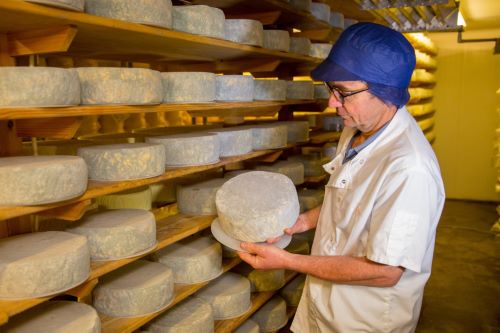 includes their own farm Tremains Cheddar and their award-winning Brighton Blue. The Brighton Blue cheese from High Weald Dairy was rated 16th best in the world.
Tickets: £15.00 to include refreshments and a ploughman's lunch
Eventbrite: https://www.eventbrite.co.uk/e/296996222697
Hidden at Sea - Wildlife and Shipwrecks
Monday 18th July - 10.30 am - 1.00 pm - Ashington Community Centre
Intriguing. A pot of gold maybe. Certainly, our sea bed off the Sussex Coast tells so many stories from the past and has keys to the future.
Speakers:
Sara Ward, Marine Officer, Sussex Wildlife Trust – Wildlife off the Sussex Coast, including research projects and the value of kelp forests.
Samuel Fieldhouse, Wessex Archaeology Marine Section – The Seabed Heritage: Shipwrecks – their importance and the process in finding them.
Tickets: £8.00 includes refreshments on arrival (doors open 10.00 am)
WI Members and WI Friends included
Closing date: 11th July 2022
Booking details to follow