2022
WSFWI County Quiz
Tuesday August 9th, 2022 * Session Times: 2.30-4.30pm & 7.30pm – 9.30pm
North Mundham Village Hall & Fittleworth Village Hall
Tickets: Up to 4 members per team, £14 per team.
WIs may enter as many teams as they would like, please name your teams ***WI 'A', 'B' etc.
Contact: karenyates@wsfwi.co.uk or janmarsden@wsfwi.co.uk
Eventbrite:
North Mundham - 2.30pm https://www.eventbrite.co.uk/e/330007751067
North Mundham - 7.30pm https://www.eventbrite.co.uk/e/329992796337

Fittleworth - 2.30pm https://www.eventbrite.co.uk/e/329936207077
Fittleworth - 7.30pm https://www.eventbrite.co.uk/e/330471668657

Zoom Session - 7.30-9.30pm https://www.eventbrite.co.uk/e/350430124937
WALK from Pulborough to Wiggonholt Common
Wednesday 24 August 2022 * Start at 10.00am and returning about 1pm
You must have ability to walk on rough footpaths. Walking footwear and clothing recommended.
Cost: £5.00
-
Closing date Friday 19 August 2022
(Waiting list if the walk is oversubscribed).
Contact: Jan Marsden - janmarsden@wsfwi.co.uk - 01243 864670
Eventbrite:
https://www.eventbrite.co.uk/e/358764523347
WI Day Cream Tea and Faberdashery
Friday 16th September 2022 - 2.00 - 4.00 pm
Boxgrove Village Hall and Community Centre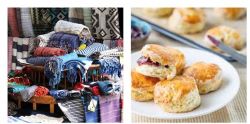 Browse the Fabric and Craft donations and help raise funds for the Federation whilst enjoying a delicious cream tea.
Please do not bring donations on the day but contact the Events Team before the Event.
Contact karenyates@wsfwi.co.uk Thank you.
Tickets: £6.00 Friends welcome
Eventbrite link: https://www.eventbrite.co.uk/e/350436915247
WSFWI 2022 Annual Meeting
Thursday 20th October 10.00 am - 1.00 pm virtually by ZOOM
Special guest speaker: Dr Charlotte Hopkins, Chief Medical Officer, University Hospitals Sussex NHS Foundation Trust
Tickets: Delegates free. Observers:£3.00
Eventbrite: https://www.eventbrite.co.uk/e/376837219267
"Not the Annual Meeting"
Thursday 10th November 2022 9.30 am - 1.30 pm
Chequer Mead Theatre, East Grinstead. RH19 3LT
see Flyer
Speakers:
Alison Gillot, NAFAS Floral Demonstrator
Ruth Rogers, "War Horse" Puppeteer
Tickets direct from Chequer Mead Theatre through this link from 20th August
https://tickets.chequermead.org.uk/chequermead/website/ChooseSeats.aspx?WebInstanceId=WI101122